Present your company at the largest event in the field of Credit Management in the Netherlands
Credit Expo is an annual event that is being organized since 2005 and has grown into the largest event in the field of credit management in the Netherlands and related products and services.
Credit Expo intended for financial directors, financial managers, credit (risk) managers and credit controllers working in the top segments of SMEs (small and medium-sized enterprises). This segment houses around one hundred thousand companies in the Netherlands. Every year Credit Expo welcomes over 1,500 visitors and 45 exhibitors.
Are you active in this field? Than is this event the right place to present yourself. Credit Expo offers uniform stands of 18 m2, 9 m2 and 6 m2. The stands are turn-key and including furniture, lighting and electricity.
Date and opening hours
Thursday 7 november 2019 from 9 a.m. to 7 p.m.

Location
NBC Congres Centre – Nieuwegein Utrecht
Blokhoeve 1
3438 LC Nieuwegein
www.nbccongrescentrum.nl
Interested in participating as exhibitor?
Download Partner Brochure Credit Expo 2019 (PDF)
For more information please contact: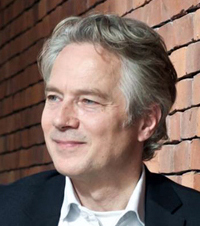 Marcel Wiedenbrugge, Sales Manager
M: +31(0)-645902601
E: marcel@creditexpo.nl